An enrollment experience that's optimized for engagement
Streamlined workflows and real-time integrations deliver a mobile-friendly enrollment experience that maximizes employee engagement and saves HR tons of time
Easy, Online Benefits Enrollment for Employees
Complete the entire benefits enrollment experience from a phone, tablet or laptop – and switch seamlessly between them! Our mobile-responsive design and free mobile app are designed to be fast, easy and frustration-free. You can even submit required eligibility docs right from your phone when making life event changes like adding a new dependent.
Enroll in all benefit plans and products online, in one system. Because PlanSource offers powerful back-end configurability, you can set up all of your plans and benefits products in one system, so employees see and complete all of their benefits enrollments at one time, in one place.
Streamlined checkout workflows make it easy for employees to see all of their elections, covered dependents and per-paycheck costs in one summary view. They can quickly make changes right from their cart, then click Checkout to submit enrollments. It's that easy!
Offer a completely automated enrollment experience, even for additional voluntary benefit enrollment requirements like Evidence of Insurability (EOI). EOI questions are embedded within the online enrollment experience, so employees don't have to print, fill out and mail in paper forms, and HR teams don't spend months chasing down missing forms.
HILLARY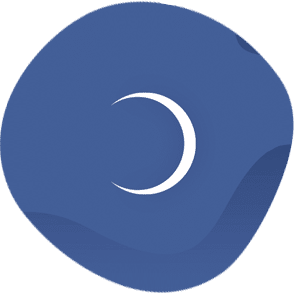 PlanSource helps our employees monitor their benefits year-round. Employee understanding of and satisfaction with their benefits is higher than ever.
Employee Benefits Administrator, NCCA
MRYNA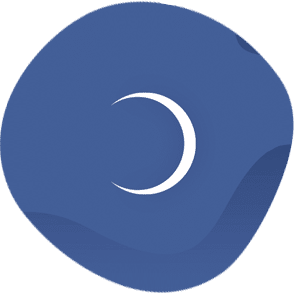 We ended up with better benefits for a better price, had a successful open enrollment AND saved a ton of time and money on travel.
Director of Human Resources, Victory Automotive
JENNIFER
Come open enrollment, I'm not worried at all anymore. I don't need to lift a finger, and come the morning of enrollment, I know it'll just work.
Director of Human Resources, Dermologica
DAPHNE
My client was worried since it was their first year, but their employees did fine! They actually got 100% participation even though technically it was a passive enrollment.
Open Enrollment Style Flexibility
Active
Active enrollment requires employees to log in and select each benefit during open enrollment to remain covered. It's our fastest go-live option and what we recommend as best practice, so employees are aware of all their options and any new offerings.
Passive
With passive enrollment, we'll pre-load prior coverage info into the system, so employees can log in and make updates, as needed. It's the easiest option for employees but often means any new benefits or plan updates get missed, since employees don't have to log in.
Blended
We also support a blended enrollment approach, where employees are required to log in and make a selection for some benefits products – like a Flexible Spending Account – but it's not required for others.
Real-Time Efficiency for HR Teams
Customized Enrollment Workflows
Automate even the most complex workflows, plan configurations and eligibility rules for true end-to-end enrollment automation and a streamlined employee experience.
Auto Eligibility Enforcement
Make sure employees only see and enroll in the plans they're eligible for. Set up custom populations and eligibility rules, and auto-enforce them on the backend for peace of mind and real-time compliance control.
Enrollment Dashboards and Checklists
Real-time dashboards and task checklists for HR admins make it easy to see enrollment progress, outstanding tasks that need their attention and recent changes to employees' enrollment status.
Automatic Reminders
Set up customized text, email and in-app employee communications and campaigns that free up HR time while driving OE awareness, benefits education and plan participation among a remote and digital workforce.
Connect Benefit Enrollments to Everything Else
Customized Enrollment Workflows
We integrate with 700+ different systems and have 33,000+ live data connections via streamlined EDI feeds to ensure benefits data is accurate, up-to-date and secure across all of your HR systems, like payroll, HCM, TPAs, insurance carriers and more.
Real-Time Carrier APIs
Instantly transmit enrollment data directly into insurance carrier systems. Our industry-leading Boost program eliminates manual effort and errors with real-time API integrations that save HR teams tons of time and reduce coverage gaps for employees.
Payroll System Integration
Connect your employee payroll system to your ben admin to ensure benefit enrollment data matches up with employee payroll deductions and employer contributions, so admins avoid side calculations and reconciliations.
Employee Benefit Accounts
Automatically create benefit funds accounts and deposit one-time employee and employer contributions, based on enrollment elections in your ben admin system, including HSA, FSA and HRA benefits accounts.
Self-service enrollments vs. needing HR help
HR admin time per new hire
HR staff freed up each OE season
Time saved per life event change
Ready to See Results Like These?
Virtual OE Survival Tips
Watch our "Extraordinary Times, Extraordinary Measures: Virtual Open Enrollment Survival Tips" webinar on-demand now to learn tips and strategies for pulling off a successful virtual-first OE experience.

Watch On Demand  
Ultimate OE Planning Playbook
Your one-stop-shop for OE planning. Open enrollment is the Super Bowl of benefits, the culmination of a year's worth of planning, strategizing and hard work. And, much like a championship game, open enrollment requires a solid playbook to guide you to benefits success!
Customer Story: Dermalogica
See how Dermalogica cut hours of tedious admin work out of open enrollment each year and continue to increase employee adoption year over year.
Read More