Maximize the benefits of your benefits with PlanSource
PlanSource automates and streamlines every aspect of employee benefits programs, so HR teams can spend less time on ben admin tasks and more time where it really matters. Our powerful platform configurability, strong industry partnerships and relentless commitment to creating wildly successful customers is why more than 3,500 employers and 5 million consumers trust PlanSource for their benefits.
Focused on our world's future, we are dedicated to continually improving our environmental impact, social responsibility, and policy governance.
PlanSource partners with first carrier, Guardian
Record Growth, New Executives and Expansion closes out 2014
PlanSource Acquires ClearBenefits
$70M Funding from Great Hill Partners
Ultimate Software partners with PlanSource
Hosted first Eclipse Conference
PlanSource Acquires Next Generation Enrollment
Mobile Benefits Enrollment Launch
OneDigital Minneapolis selects PlanSource to run Benefits Technology
Year in Review and 10 year Anniversary
4myBenefits Selects PlanSource as Benefits Technology Partner
Kronos and PlanSource Launch Unified Benefits Solution
PlanSource Acquisition by Vista Equity Partners
PlanSource Celebrates 4th Year of Eclipse Conference
PlanSource Experiences Transformational Year
PlanSource launches Boost program with first carrier, Guardian
Redesigned Mobile App and Boost APIs launch
PlanSource Expands Boost program
PlanSource offers free Text Messaging to help with COVID-19
Summer Product Release unveils new Boost APIs and Renewal Experience
PlanSource Shares Review of 2020
PlanSource Launches IQ Suite in the Spring Product Release
PlanSource Unveils New Partner Marketplace
Sage People Partners with PlanSource
PlanSource Announces New CEO
Simplifying Benefits for Employers of All Types
JENN
When looking for a software solution, we needed something that also has exceptional customer service. We didn't have time to raise an issue and have it wait 2-3 days for a response. And now, we don't have to.
Director of Human Resources, Dermalogica
TAMMY
Our Customer Success Manager works tirelessly and is readily available. During COVID, I had to figure out how to furlough 5,000 employees and update their benefits. She went above and beyond and is by far the best I've ever worked with.
HR Director, The Meruelo Group
LINDSAY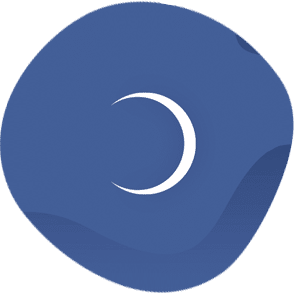 The implementation team has been nothing shy of wonderful! Very responsive and helpful no matter how often we call them. :- ) They started our journey off better than we could have hoped for.
Director of HR, Thrive Restaurants Group
ANDREA
We held our open enrollment in December, and it went great. We've been a PlanSource customer for more than 8 years, and our open enrollment is more seamless for us each year.
SVP of Human Capital, The CORE Group. 
Modernize Your Benefits Experience with PlanSource Boost
Through our groundbreaking Boost program, PlanSource has partnered with leading insurance carriers to create the customer experience of the future. Real-time API integrations reduce setup time for HR teams and provide a consumer-friendly shopping experience.
Demo Video: DecisionIQ
With PlanSource DecisionIQ, employees are given the tools necessary to make smarter, more confident decisions about their benefits.
Play Video  
Upcoming Webinar
Thursday, March 30 at 1:00 p.m. ET/10:00 a.m. PT
Everyone loves to kick off the new year with trends and predictions for what's to come. But which ones matter most? What will have the greatest impact on your 2023 strategy? We've rounded up the top 5 trends to consider this year so you don't have to.
read more
Sage Partners with PlanSource
Sage, the market leader in cloud business management solutions, today announced the launch of Sage People U.S. Benefits. The new offering in Sage People is delivered through a partnership and integration with PlanSource.
View Report  
Get Great HR and Benefits Resources Delivered Right to Your Inbox