Create targeted employee communication campaigns that run themselves
Reach and engage remote workers with built-in tools that make it easy to personalize, automate and track benefits-related communications to employees
Personalized Automation at Scale for HR Teams
Create and save your own email and text messaging templates – as many as you want! – and use our pre-loaded campaigns for new-hire and EOI communications.
Insert dynamic tags like Name into your employee communications, so your emails and texts don't feel like SPAM and your HR team can free up hours of admin work.
Send campaigns to specific employee populations and groups, so you can hyper-target your messages based on seniority, location, enrollment status and more.
Set up campaigns to send both email and text message communications, so you can maximize your ability to reach and engage remote workers … because we all know what our email inboxes look like.
Trigger employee campaigns to deploy automatically, based on specific work status events or system changes – so your team can set it (up) and forget it.
CHRISTY
The built-in communication tools have been a huge lifesaver for us. We're able to reach people through text messaging – either with a heads up to enroll or with links to educational content.
Senior Benefits Manager, Entertainment Partners
ASHLEY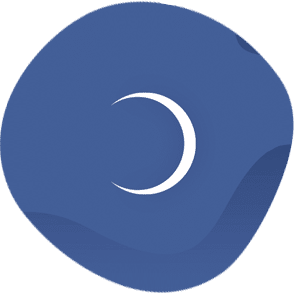 With PlanSource, we sent personalized, automated communications to associates who hadn't completed OE. Afterward, we sent auto-generated benefit confirmation statements. It was easy!
Benefits and Leave Specialist, Heinen's Grocery Store
JENNIFER
The PlanSource experience presents a 
user-friendly design which made employee adoption really easy. They like the system – they find the info relevant, and the videos informative.
Associate Director, HR, Dermalogica
Engaging and Effective for Employees
Mobile Reach
Reach remote workers with multi-channel campaigns and messages across text, email, mobile app and in-product, so important benefits communications don't get lost.
Customized Content
Include links and attachments to company-specific resources and plan documents, so employees don't have to dig around their inbox or intranet trying to find helpful benefits info.
Benefits Education
Empower employees to make smarter, more confident decisions by sending out engaging benefits education and awareness resources – like our free educational videos – before, during and after open enrollment.
Real-Time Actions
Our communications tools are designed to drive employee action, so HR teams spend less time chasing down incomplete enrollments, required paperwork, eligibility documents and overdue tasks.
Ongoing Awareness
Drive benefits adoption and appreciation throughout the year with tools that make it easy to send targeted reminders, updates and tips to employees that help them get the most out of their benefits.
HR productivity saved at OE with communication tools
HR team time saved with automation and communication features
Time saved per employee per year in HR back-and-forth and support
Time saved per new hire enrollment
Ready to See Results Like These?
Rise Above the Noise Elevate OE through Content Marketing
2020 has brought new challenges for HR teams to overcome including reaching a remote workforce during Open Enrollment.
Play Webinar
Open Enrollment Planning Playbook
What do HR and Benefits Leaders need to run a successful, engaging benefits open enrollment today? Organizations are having to quickly adapt traditional, in-person tactics for a fully digital OE experience. And what worked last open enrollment season to drive awareness and participation won't necessarily work for a remote workforce in 2021.
An Interactive Guide to Benefit Communications
Align your employee communications for a digital transformation
Read More