Meet the innovators, experts, doers and status-quo-pushers leading the charge
Continuous improvement on all fronts
Linkedin
Tom Signorello has over 23 years of experience leading thriving enterprise software companies and advancing their market leadership position. Tom is well versed in creating profitable revenue streams across multiple industries and accelerating business objectives. He has extensive experience with creating successful partner alliance ecosystems and mergers and acquisitions. Prior to joining PlanSource, Tom was CEO of Arcserve where he established the company's global strategy, exceeded sales goals and set the strategic direction of the company's portfolio of solutions. Prior to joining Arcserve in 2017, Signorello served as Chief Executive Officer at OnX, a global solutions and services provider where he dramatically improved top line revenue.
Exceptional customer experience
Linkedin
Alan Primeaux is a seasoned technology executive with 20+ years' experience building efficient and profitable operations that support growth and drive revenue for leading software companies. As Chief Operating Officer, Alan leads the Professional Services, Customer Success and Customer Support functions at PlanSource. He joined PlanSource from ADP, a leader in human capital management software and services, where he led a global team that delivered implementation and consulting services across the full client lifecycle. Prior to ADP, Alan served as Vice President of Global Professional Services at Kronos (now UKG), another world leader in workforce management software.
Focusing on what matters most
Linkedin
As Chief Strategy Officer, Bradley Taylor is responsible for organizing, facilitating and leading the Company's strategic vision and direction. In his prior role, Bradley served as Executive Vice President of Strategic Partnerships, where he created and oversaw PlanSource Boost and helped facilitate the cross-selling of company-wide products, services and capabilities. In 2004, Bradley founded Next Generation Enrollment, a leading provider of benefits administration technology services which was acquired by PlanSource in 2017. Prior to Next Generation Enrollment, Bradley was a group sales representative at Unum.
Linkedin  
Dave brings more than 25 years of experience in the benefits, healthcare and insurance industries. As CRO, Dave will lead the Go-to-Market strategy and teams, including sales, sales operations, partnerships and marketing. Dave brings experience driving revenue growth across multiple products, solutions and businesses, including benefits administration, Medicare, large group and other major markets in the insurance industry. During his tenure at Aetna, Dave was selected to be part of the internal acquisition team that led to the purchase of bswift. After the acquisition, Dave served as Chief Revenue Officer for bswift and led the company to 5X revenue growth.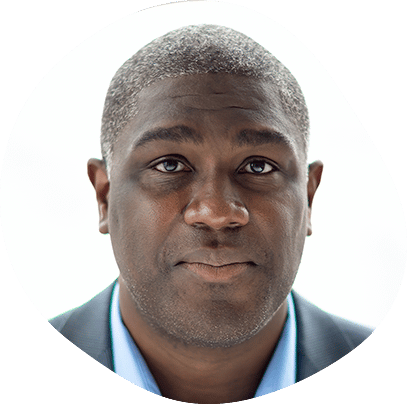 Don't stop until you're proud
Linkedin  
Ewan brings 15 years of marketing experience in the technology industry, leading transformational teams and initiatives across high growth entities and fortune 100 companies. As the Chief Marketing Officer at PlanSource, Ewan Auguste will be responsible for creating and accelerating the vision and demand generation strategy for global marketing. Most recently, Ewan has provided strategic leadership to Adobe as the Head of Global Marketing Operations and Technology. Ewan has significant experience across marketing, digital demand generation, event management, branding, partner relations, strategic planning, revenue operations, organizational design and innovation.
Country Head & VP (R&D), PlanSource India
Integrity, Excellence and Results
Linkedin  
As Country Head & VP (R & D), Madhu leads the efforts of building PlanSource India and partners with US leaders in innovating, strategizing and delivering technology products. Madhu is a senior technology leader with 20+ years of experience in leading the development and delivery of enterprise level SaaS products. In addition, he specializes in building technology captive units in India for US enterprises from ground up and enabling and empowering teams to operate at a global scale.     
Chief Legal & Compliance Officer
Driving rigorous legal and compliance counsel and strategy
Linkedin  
As General Counsel and Chief Compliance Officer, Patricia leads PlanSource's legal, compliance and regulatory affairs with extensive experience in business, corporate, and technology law. Prior to joining PlanSource, Patricia provided strategic legal counsel for two national professional employer organizations (PEO) as Associate Counsel and Corporate Counsel. Patricia is a member of the Florida State Bar and is affiliated with professional organizations such as the Association of Corporate Counsel, the Cuban American Bar Association, and the Society of Corporate Compliance and Ethics.
Partnership expectations, growth and experience
Linkedin  
As the President of Sales at PlanSource, Phil Carollo applies his extensive background in sales strategy, operations, and account management to successfully guide the growth of our broker partners' agencies in the United States. Since joining PlanSource in 1999, Phil has served as COO and ran the company's entire Human Resources Outsourcing (HRO), Professional Employer Organization (PEO), and Insurance Services product and strategies. He also planned and guided the development of all operational aspects of CoAdvantage, where he was Founder, President, and General Manager of the company's HRO business unit.
Delivering value and purpose to employees and customers
Linkedin  
Sharon is a dynamic HR leader with more than 20 years' experience in the technology industry empowering high performing teams. As Chief People Officer, Sharon will lead HR, Talent and L&D globally. She joins PlanSource from SAP where she was VP of HR, leading global organizations through transformation and growth. She brings years of experience in the HCM industry having led HR for SAP SuccessFactors for several years. Sharon is dedicated to building an inclusive culture embracing diversity, collaboration and innovation while creating a world class employee experience based on purposeful outcomes.
Srinivasan (Srini) Venkatramani
Chief Product and Technology Officer
Customers and partners first
Linkedin  
As Chief Product and Technology Officer, Srini leads the company's product direction and is responsible for all aspects of technology strategy and execution. Srini is an experienced executive with 15+ years of experience developing, implementing and driving technology innovations. He has led product management and engineering functions in organizations of various sizes, ranging from $35 million to $80 billion in annual revenue. Srini joins PlanSource from IBM where he was responsible for product and technology strategy development and led the ideation, design and implementation of products that embed Cognitive/Watson and utilize blockchain to improve operational efficiency.
PlanSource is Proud to be a Vista Equity Partners Company
PlanSource is a portfolio company of Vista Equity Partners, a U.S.-based investment firm that exclusively invests in enterprise software, data and technology-enabled organizations led by world-class management teams. With more than 60 companies across a global portfolio, the Vista portfolio family represents one of the largest enterprise software companies in the world.