More automation. Less administration.
Spend less time on benefits administration tasks, with industry-leading configurability and automation in PlanSource that free up your team to focus on everything else
Automate Your Most Time-Consuming Ben Admin Tasks
ACA MEASUREMENT AND REPORTING
We'll import hours from payroll to track employee eligibility, coverage, and affordability, while automating employer ACA reporting and filing requirements at both the federal and state level.
Run reports on common benefits administration needs and key metrics with our suite of best practice reporting templates you can also customize.
Generate consolidated self-bills and reconcile carrier-provided bills based on carrier-specific rules for billing and mid-month changes.
Oversee ongoing eligibility changes for everyone enrolled on your plans, with automatic rule enforcement and triggered workflows based on waiting periods, coverage levels, age and more.
Eliminate Evidence of Insurability admin work and paperwork, with real-time carrier integrations that automate the entire EOI approval and notification process.
Easily process qualified life events (QLE) according to your unique rules and approval workflows, as employees get married, grow their families or lose other coverage throughout the year.
Automatically trigger benefit enrollment communications and invites to new hires for a completely seamless onboarding experience and way less manual HR administrative work.
CHRIS
PlanSource transformed tasks that would take weeks or months for thousands of employees to just minutes.
HR and Benefits Manager, BrandSafway
NICOLE
If we didn't have PlanSource, I wouldn't have the time to do any strategic work … we would need one or two more of me. We're saving money, because these two people would have to be solely focused on what PlanSource does for us.
Senior Benefits Specialist, MetroHealth
CHRISTY
The level of customization within PlanSource has been key for us. Employees only see what they're eligible for and the rate their particular employer is giving them. Meanwhile, we have 80+ different defined contribution setups in place, all configured seamlessly on the backend.
Senior Benefits Manager, Entertainment Partners
ANDREA
Being able to integrate our HR and payroll with PlanSource has made the experience really seamless for our employees, and it's cut down immensely on administrative time.
SVP Human Capital, The CORE Group
TAMMY
Now, employees aren't stressed. My HR team isn't stressed. They're able to leave the office at 5 o'clock, whereas before it was a never-ending struggle to get everything done and in on time.
Assistant Vice President, USI
Simplify Your Most Complex Benefits Setups
Configure, manage and automatically enforce even the most complex benefit plans and eligibility workflows within one easy-to-use system.
Workforce Populations
Define your company's unique employee groups where rules vary
Cost Contributions
Designate employee and employer contributions to benefits premiums
Automated Enrollment
Enroll employees in company-sponsored benefits by default
Automated Cancellations
Set up rules to cancel benefits automatically, so you don't pay unnecessary premiums
Contingent Benefits
Automate enrollment dependencies like HSA eligibility and spouse life maximums
EOI Processing
Receive automated decisions from carriers for Evidence of Insurability request
Sync Benefits Data Across Your Entire HR Ecosystem
Advanced data integrations – via real-time carrier APIs and EDI feeds with more than 700 different systems and 33,000+ live data connections – ensure your benefits data stays consistent, accurate and in sync across all of your other core employee systems and stakeholders, including insurance carriers, HCM/HRIS solutions, payroll, and other TPAs.
Real-Time Benefits Reporting
& Analytics
Get clear insight into benefit program performance, costs, KPI metrics, and more with analytics tools that make it easy to create, schedule, and customize employee benefits reports in one place.
And analytics dashboards identify trends in your data and benchmark it against our active customer database of 100+ million elections, allowing you to see your benefits data – and where to optimize performance – like never before.
Popular benefit report templates
Benefit Changes   |   Confirmation Statements   |   Dependent Enrollment
Employee Census   |   Employee Enrollment   |   Employee New Hires
Employee Terminations   |   Evidence of Insurability   |   Incomplete Enrollment
Life Events   |   Overage Dependents   |   Payroll Deduction
JESSE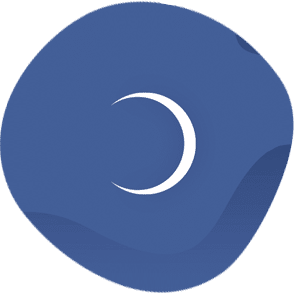 It used to be a pain to get details out of reports, but now I can filter down to the exact individual client and their eligibilities to get the data we need …. it's like two different worlds.
Benefits Coordinator, IronRoad
ASHLEY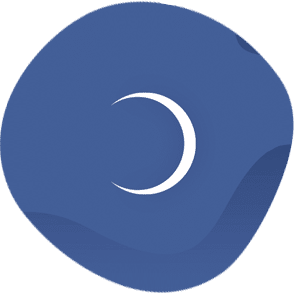 The reporting is great for ad-hoc questions that come up during OE and throughout the year. I can easily see how many employees have enrolled in or declined each benefit and reconcile my carrier invoices.
Benefits and Leave Specialist, Heinen's Grocery
Reduction in total HR team admin time/effort
Decrease in monthly payroll processing time
Total time saved per employee per year
HR time saved annually at benefit renewal
Ready to See Results Like These?
Customer Success Story: BrandSafway
Reporting strengths, and the power of moving month-long tasks to just minutes

Read More
The PlanSource benefits administration experience for HR teams has been redesigned to be mobile friendly and accessible, and streamlines common tasks, consolidates information and improves usability. Have a look at the new experience in action in this five-minute video.
Real-Life Benefits Technology Results
There's no instruction manual, but learning what worked for other HR leaders can save you a ton of time and headaches this enrollment season.
Watch Webinar