Custom Employee Communications
Maximize employee engagement with completely customized benefits materials and campaigns
Help Employees Make Smarter, More Confident Benefits Decisions
Employees often don't understand and appreciate their benefits, despite the investment that companies are making in their benefit programs, but PlanSource can help! With a team of communication experts, PlanSource helps you create a strategy that puts marketing best practices into use in order to meet the unique needs of your workforce.
Why Invest in Employee Communications?
When employees have a better understanding of the benefits you offer them, they have a stronger connection with your company.
Educated Employees
Better benefits education is the precursor to better benefits decisions
Higher Engagement
By informing employees of the value of their benefits, participation will increase
Improved Health & Productivity
With better coverage, you'll reduce presenteeism and increase productivity
PlanSource can provide consultation, professional design, and printing and fulfillment for all your employee communications.
Benefits Guides
Create print and digital benefit guides that are engaging and informative resources for employees at initial enrollment and throughout the year
Benefits Websites
Provide a mobile-friendly website for employees that reflects your brand and captures the most important details of your benefits program
Custom Videos
Provide a consistent message to your distributed workforce that increases engagement and understanding of your benefits
Infographics, Posters and Postcards
Increase awareness of your upcoming open enrollment with memorable digital and/or paper-based materials
OE Video Postcards
Promote your upcoming open enrollment with a simple and cost effective video that reflects your company's brand
Total Compensation Statements
Help employees understand the full value of their financial rewards through a well-designed printed or online statement
Total Compensation Statements
Improve retention by showing employees the true value of their compensation package
Total Compensation Statements are an effective tool to show employees how much you actually spend on them, and are a vehicle to explain the more intangible but still important benefits that you offer.
PlanSource offers two types of Total Compensation Statements that inform, engage and motivate your employees:
Online
Through our partnership with Brain Power Software, we'll design an interactive and personalized statement that your employees can access seamlessly from PlanSource.
Printed Statements
We'll design, print and mail personalized documents that can vary by team, location, job role or department to showcase the overall value of an employee's financial rewards.
TAMI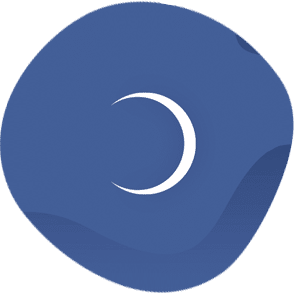 Employees have seamless access to our online, interactive total compensation statements from PlanSource. The statements have beautiful graphics, are extremely personalized, and are 100% accurate. The feedback has been absolutely incredible.
Program Manager, Johns Hopkins Health Care, LLC
AARON
We had a very good experience using PlanSource for the design and print of employee benefit communications materials. The response was quick and easy. Our post cards went out on-time and employee comments on the cards were all positive. Great job!
Director of Human Resources, Auto-Wares Group of Companies
AMY
We couldn't ask for better partners when it comes to benefit communications! PlanSource is always able to take our thoughts and visions and bring them to life in communications that exceed our expectations. They never disappoint.
Learning Care Group, Health & Welfare Benefits Manager
Let us design an engaging and informative educational resource for your employees
Our communications team designs Benefit Guides that contain all the information your employees need to prepare for initial or open enrollment in an engaging and easy-to-understand format.
PlanSource offers two types of Benefit Guides that inform, educate and engage your employees:
Printed Benefit Guides
PlanSource can help you design, print and mail traditional Benefit Guides that can be customized for different employee groups within your workforce. Employees often take these Benefit Guides home to share with their spouse or partner.
Digital Benefit Guides
Well-designed digital Benefit Guides are beautiful, personalized and interactive, with convenient links to related resources and tools. These guides can be added to the PlanSource benefits shopping experience and emailed or texted to your employees.
Custom Communications Product Details
Download an overview of the PlanSource Custom Communications add-on service that details what all we offer and what benefits you can expect to see from it.  
View PDF   
Best Practices for Creating and Communicating Total Compensation Statements
Find out how you can create compelling Total Compensation Statements that help employees understand the true value of working at your organization.
Demo: Employee Communications
See what built-in employee communication tools – from text templates to automated campaigns – come standard on the PlanSource benefits platform.

Play Video   
Ready to Save Time by Outsourcing to PlanSource?