How to Tackle Your Ben Admin To-Do Lists with Benefits Outsourcing
Read Time:
4
minutes
HR is no longer an administrative field, but a highly strategic one. HR leaders cite their top priorities as building critical skills and competencies and organizational design and change management in 2022 – not benefits administration. However, as these teams continue to be spread thin how can they get everything done?
Benefits outsourcing frees us HR time by acting as an extension of your team and relieving you of your basic benefits administration tasks. Relying on industry experts to handle your day-to-day ben admin duties can not only reduce overall risk but provide cost savings as well. Keep reading to understand just how much benefits outsourcing could take off your plate.
For most HR teams, daily ben admin tasks include:
General system maintenance
Urgent eligibility processing
Answering employee questions
These basic items can take anywhere from a few minutes to a few hours depending on the day and number of requests received. Additionally, these items often come without warning and can easily derail your workday by distracting you from other pertinent tasks. A best-in-class benefits outsourcing partner can manage these items and create a branded employee contact center to address employee benefit questions and concerns.
COBRA enrollment and administration is another daily pain-point for many HR leaders. However, with benefits outsourcing you can reduce risk and ensure compliance while staying focused on your business. This includes sending notices in response to qualifying events, processing elections and payments, managing the eligibility timeline, billing enrollees, providing reporting and auditing, and answering questions.
On a weekly basis, HR has even more administrative tasks from eligibility and payroll processing to managing carrier transactions and data exchange discrepancies. This list includes:
New hire and life event processing
Dependent document verification for life events
Evidence of Insurability processing
HR/Payroll import of demographic changes
Payroll deductions export
Enrollment transactions to insurance carriers
Resolution of data exchange discrepancies
New hire and life event processing takes up a lot of time, effort and requires attention to detail. Dependent verification is just as time-consuming and can be very costly if mistakes are made. A benefit outsourcing partner not only has the expertise to handle this, but the technology to do it faster with fewer inaccuracies than HR teams on their own.
EOI processing is another weekly task that must be done precisely. The evidence of insurability process is difficult because it requires HR to get accurate paperwork from employees to carriers then review and report out the carrier responses. Real-time APIs for EOI processing can drastically streamline this process, or you may choose to outsource EOI processing altogether to a trusted partner. That, along with outsourcing payroll imports and deductions, can free up more time to focus on recruitment and retention strategies instead.
Benefit outsourcing can also eliminate time-consuming monthly billing reconciliations and payments. Most HR teams have a monthly to-do list that includes:
List-bill discrepancy identification and reconciliation
Self-bill creation
Consolidated billing and financial reporting
Billing payments to carriers
COBRA premium remittance to client
COBRA auditing
Best-in-class partners can gather your carrier bills, audit and reconcile list-bills, generate and consolidate invoices and even simplify your carrier billing payment process. This not only saves time and reduces stress as HR teams no longer have to manage this tedious process, but also mitigates risk by ensuring correct premium payments are made to insurance carriers.
Quarterly Audits and Annual Projects
One of the most time-consuming quarterly admin tasks HR teams face is audits that can distract from other big events such as open enrollment. This list includes:
Medical, dental and vision carrier audits
Payroll discrepancy reporting
Business reviews with your HR leaders.
Annually, HR must go through:
System setup and configuration changes
Post-OE data exchange and audit with carriers
Post-OE payroll audit
It's important that all these quarterly and annual audits and reports be accurate to remain compliant and minimize risk. Outsourcing your ben admin to experts can give HR peace of mind that everything is done precisely.
Watch this webinar to learn how outsourcing can mitigate risk and what to look for in an outsourcing partner. Additionally, check out our Benefits Outsourcing Guide for key considerations, best practices and what kind of results you can expect to see when outsourcing part or all of your employee benefits program.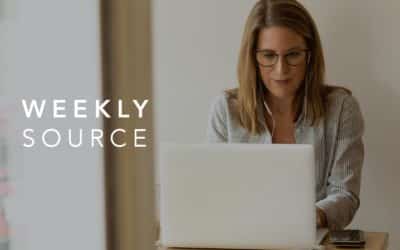 Weekly Source Video:Parentaly | Weekly Source: Allison WhalenRecently on the...