Hear How Strategic Materials Saves Time and Resources with Benefits Outsourcing
Approved for 1 HRCI credit | Approved for 1 SHRM PDC
Strategic Materials is the premier source of recycled glass in North America, processing recycled glass and plastic for a variety of manufacturing markets. With an employee population characterized by mainly remote workers who are not the most tech- and benefits-savvy, they were facing some unique employee communication challenges in their benefits program. They needed help taking busy work off of their HR team's plate and conserving internal resources to improve employee education, enrollment participation and engagement.
Join us for a free HRCI- and SHRM-approved webinar with Regional HR Business Partner Courtney Scardino and Employee Benefits Specialist Isabel Martinez in which they tell the Strategic Materials story – why they decided to outsource their benefits, the challenges PlanSource helped them solve and where their benefits strategy is heading next.
You'll learn about how they were able to revamp their trust in their benefits data with a dependable benefits partner and transform their employee service model from reactive to proactive.
Discover the needs that inspired Strategic Materials to start outsourcing their benefits administration and management
Learn the challenges in employee communication, education and access that they were able to solve through benefits outsourcing
Discuss how benefits outsourcing saves the Strategic Materials HR team one full week per month so they can get to more strategic items on the to-do list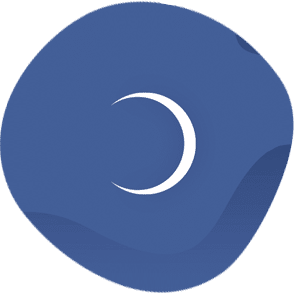 Regional HR Business Partner, Strategic Materials, Inc.
Courtney Scardino is a seasoned Human Resources professional with experience in the oil and gas and manufacturing industries. HR knowledge and experience includes US and expat benefit plan management and design, compensation, wage analysis and recommendation, KPI analysis such as labor productivity to determine optimal staffing, HR systems implementation and management, employee relations, recruiting, performance management, HR compliance, and training development and deployment.
Chief Commercial Officer, PlanSource
As CCO for PlanSource, Nancy Sansom leads marketing, commercialization strategy, partner development and other aspects of the PlanSource go-to-market strategy. With more than 15 years of executive leadership experience within high-growth SaaS companies in the HCM and benefits space, she has a background in marketing, communications, P&L and product management, software design and business development. Nancy has also managed HR during her career, so she can relate directly to HR leaders and the challenges that they face attracting and motivating the right talent. Nancy earned her MBA from Carnegie Mellon University.
What if there was a tool to not only centralize your employee benefits, but send targeted and timely communications as well? Register today so you don't miss a first look at our new engagement platform enhancement, Personalize+. Learn what targeted benefits communications could mean for you and your employees.
Wednesday, May 24 | 1 p.m. ET/10 a.m. PT 
Upcoming Webinar
Thursday, March 30 at 1:00 p.m. ET/10:00 a.m. PT
Everyone loves to kick off the new year with trends and predictions for what's to come. But which ones matter most? What will have the greatest impact on your 2023 strategy? We've rounded up the top 5 trends to consider this year so you don't have to.
2023 Winter Product AnnouncementAbout This year, invest in a benefits cloud...