What are Voluntary Benefits?
Read Time:
4
minutes
It's no secret that voluntary benefits have been on the rise in recent years. But beyond the classics such as vision, dental and voluntary life, why are they so special? Many companies are using them to gain a competitive edge in the job market, but how is that possible is traditional vision and dental are so commonplace? Read on as we explain what voluntary benefits are, why they are important and how you can use them to level up your benefits offering this year.
Importance of Voluntary Benefits
Simply put, voluntary benefits are employee-paid plans that are offered at a discounted rate and are little to no cost for employers. They are a great way for employers to better meet the needs of their employees as they can better customize their benefits portfolios. In fact, in 2021 employers offered a staggering 17 benefits on average to their employees – a 9% increase from 2020.
Offering voluntary benefits has become a standard practice among companies big and small since they provide coverage that has a universal need among employees. According to our recent Benefits Benchmark Report, 90% of employers offer dental, 83% offer vision and 83% offer voluntary life. Employees expect all employers to offer these as most of them are going to opt in.
So, if these benefits are so customary, how are employers using voluntary benefits for recruitment and retention? You won't gain a competitive edge by offering vision and dental – those are an expectation. The real differentiator comes from more unique offerings.
Level Up with Unique Add-On Benefits​
Benefit diversity is more important than ever as HR leaders combat The Great Resignation. Employees are taking their total compensation package into account as they evaluate different companies, so offering a robust benefit plan can give employers a leg-up in the job market. While voluntary benefits do allow for some customization, many are turning to valuable add-on benefits to stand out.
These unique ancillary benefits are different than run-of-the-mill vision and dental. They include categories like asset protection, health, lifestyle planning and wealth. Offering add-on benefits such as these will allow employees to decide what they really need out of their benefits package.
As we mentioned, employers offered 17 benefits on average, but only an average of 3 medical plans. That means 14 of those options are either voluntary or "perk" benefits. While nearly everyone is offering the classic voluntary benefits, these add-ons are less utilized and could be a real differentiator in the job market.
Leaning on Your Broker and Ben Admin Partner
Navigating employee needs as well as deciding on and implementing new benefits can be an overwhelming process. However, both your broker and ben admin partner are there to help you out. 76% of employers believe their broker provides valuable support and advice beyond simply presenting benefit options. They've taken a more strategic role in advising their clients in recent years. Lean on your broker to help you assess and strategize which benefits to offer to meet employee needs.
Additionally, your ben admin provider can make this easier as well. Best-in-class partners should have a strong presence in the benefits ecosystem as well as developed relationships and APIs with various benefit providers. These relationships and integrations are paramount to simplifying implementation and benefit management for HR leaders.
That's why PlanSource created the Partner Marketplace – to maximize HR efficiency, employee engagement and plan participation. Our Partner Marketplace is a curated a list of strategic "best-fit" partners that provide employees with a more well-rounded benefit offering and seamless user experience. Our out-of-the-box template builds allow for quick implementation and our templated file delivery expedites data exchange between user and carrier.
Watch our on-demand webinar to learn more about the most popular voluntary benefits and the value they provide to employers who offer them. Additionally, click here to learn more about add-on benefits and the PlanSource Partner Marketplace.
How to Achieve Total Wellbeing Through Employee BenefitsPlanSource's Partner...
Partner of the Week: TempoPay  [rt_reading_time label="Read Time:"...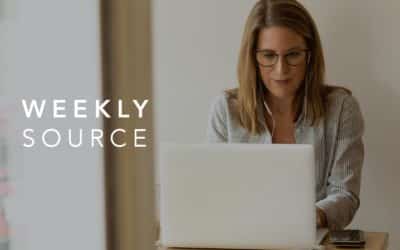 In our recent Weekly Source interview, we spoke with Dani Engelking, VP of Strategic Partnerships at Givinga.