Product Update: Automatic Plan Recommendation on Voluntary Benefits
Read Time:
4
minutes
Helping employees make informed decisions about their benefits is part of our mission to create the best benefits experience available. One native feature in PlanSource that helps do just that is Plan Recommendation.
When enabled, Plan Recommendation shows employees the 'best match' plan for any health or voluntary benefit, based on the employee's unique preferences, expected usage and industry statistics. But because it's defaulted to 'Off' and must be manually enabled by an admin for each benefit type, most customers aren't taking advantage of this great feature today – or only use it for their Medical, Dental and Vision plans.
But that's all set to change with a product update that will automatically enable Plan Recommendation on select voluntary benefit types for all direct PlanSource customers. We're rolling out this update ahead of open enrollment planning, so you can reap all the benefits this OE season – like an improved employee experience and higher participation rates.
The best part? There's nothing you need to do to start taking advantage of it – we'll do all the heavy lifting and automatically enable it for you! Read on for more details about this product update and what it means for you.
What's Changing?
PlanSource will automatically turn on the Plan Recommendation feature for Accident, Critical Illness, Long-Term Disability, Short-Term Disability and Voluntary Life (Employee, Spouse, and Dependent) plans active in your PlanSource BenAdmin system. All direct PlanSource customers will benefit from this update, with the exception of a few groups like current Jellyvision clients who are using the ALEX decision support tool.
Which benefits will be impacted?
To keep things simple, we're only auto-enabling Plan Recommendation on volume-based voluntary products. That's because these products don't require you to enter any additional plan details for the feature to work.
Automatically Enabled For
Accident
Critical Illness
Long-Term Disability
Short-Term Disability
Voluntary Life: Employee
Voluntary Life: Spouse
Voluntary Life: Dependent
NOT Auto-Enabled For
Medical
Dental
Vision
HSA/FSA
Note: If you already have Plan Recommendation turned on for any of these benefits, this update will NOT impact your current settings.
What if I want to enable Plan Recommendations for ALL benefits?
Absolutely! You can turn on Plan Recommendation at any time for those benefits that won't be automatically enabled. Admins simply need to enable the feature within BenAdmin system settings and enter a few plan-specific details when prompted. Similarly, if you're wondering ….
Can I turn off Plan Recommendation for a particular benefit?
Yes, system admins have the flexibility to enable and disable Plan Recommendation at any time. This functionality exists at the individual benefit product level, so you'll need to follow the steps below for each benefit you'd like to disable. You can also search for the related PlanSource University (PSU) course on this topic.
To disable Plan Recommendation, an admin should:
Go to the Benefit Configuration area in your BenAdmin settings
Click "Advanced options"
Click the "Plan Recommendation Type" dropdown, and update to "blank"
Scroll down to the bottom of the page and click "Save"
Who can I reach out to if I have questions?
Our Account Management team is always here for you. Reach out to your Account Manager directly with any questions, or feel free to contact our Customer Support team.
We're excited to roll this feature out early, so you can take full advantage this open enrollment season … let us know what you think of it!
The PlanSource Team
How to Achieve Total Wellbeing Through Employee BenefitsPlanSource's Partner...
Partner of the Week: TempoPay  [rt_reading_time label="Read Time:"...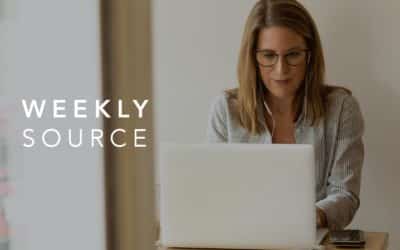 In our recent Weekly Source interview, we spoke with Dani Engelking, VP of Strategic Partnerships at Givinga.