Three Ways To Support Wellness in the Workplace
Read Time:
4
minutes
'Wellness' gets thrown around a lot in the world of human resources—but what does this generic buzzword actually mean when it comes to building benefits programs, engaging employees and meeting organizational goals?
Let's break down the three pillars of employee wellness and dive deeper into specific ways to holistically support employee wellness in the workplace.
Physical Wellness
It's no secret that the cost of health care continues to climb. Employee benefits and health care spending are often the second highest business expense employers face. Creative plan design and clever negotiations can be short-term strategies to address the inflation, but looking at long-term solutions is truly the only way to control the escalating problem over time.
Most 'wellness' programs fall into two categories: lifestyle management and disease management. Lifestyle management programs focus on employees with health risks, such as smoking and obesity, and support them in reducing those risks and preventing the development of chronic conditions. Disease management programs focus on helping employees who already have a chronic disease. The goal is to help these employees take better care of themselves.
A 10-year workplace wellness study revealed that disease management programs were most effective at driving immediate and meaningful results that generated long-term cost savings.
So, we've identified the problem. What can HR departments do to encourage healthy lifestyle choices and get ahead of chronic conditions before they occur?
Educate employees on FREE preventive services associated with their health plan like screenings for high blood pressure, various cancers, tuberculosis, diabetes, cholesterol and more.
Add other FREE perks to incentivize health behaviors like a gym stipend, health monitors, smoking cessation programs and more.
All of these free preventive services are great, but only if employees know about them! Make sure these free programs are clearly communicated across all of your benefits guides and materials.
Mental Wellness
Mental health has been a hot topic this year—and for good reasons. 1 in 5 adults will experience a diagnosable mental illness every year, and of those that are diagnosed, over 50% will go untreated.
Breaking the silence and supporting mental health in the workplace is good not only for employees but for employers, too. Mental health conditions, such as depression and anxiety, can lower productivity, increase absenteeism and lead to other long-term health issues.
On the opposite end of the spectrum, for every $1 put into treatment for common mental health conditions, there is a $4 direct return on investment in improved health and productivity. And, 80% of employees who are treated report improved levels of work efficacy and satisfaction.
Create a culture of holistic health and mental wellness by incorporating these popular programs…
Check out this complete list of employee benefits that support mental health for more ideas.
Financial Wellness
The dream of downsizing to an RV and traveling the country is far from reality for many people. Instead of building up a nest egg for retirement dreams, many employees are spending hard-earned savings on unexpected medical bills or postponing retirement altogether.
Sure, offering financial education and wellness programs is a great first step, but these programs are simply not effective if employees don't see the value or actively participate.
To address this, offer a retirement savings program with an employer match and consider a tiered match strategy. For example, you could offer a 50% match up to the first 6% of employee contributions, which would incentivize employees to contribute at least the full 6% to meet your 3% contribution match.
Decision support and user-friendly tools can also help advise employees in real time and offer real-life scenarios to help guide appropriate allocations.
Do you want to learn more about supporting wellness in the workplace? Download our FREE workplace wellness guide below!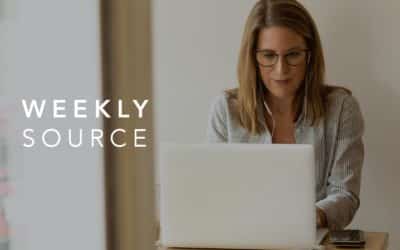 Weekly Source Video:Parentaly | Weekly Source: Allison WhalenRecently on the...