Partner of the Week: TOOTRiS
Read Time:
4
minutes
TOOTRiS has reimagined Child Care as the first and only technology solution that unites all the key stakeholders – parents, providers, employers and agencies – into a single platform enabling them to connect and transact in real-time. This allows parents to quickly find, vet and enroll in licensed Child Care options in real-time, and for employers to seamlessly incorporate family support into their benefits – at a fraction of the cost of current solutions.
We are excited to announce TOOTRiS as our Partner of the Week, where we highlight one of our unique PlanSource Marketplace Partners and the value they bring to the benefits industry. We recently sat down to discuss their unique employee benefits and how they support lifestyle planning within the benefits industry.
What makes your company unique in the benefits space – what key benefits do you provide to employees?
TOOTRiS is design-built specifically for employers as a turn-key benefit solution that revolutionizes Child Care – making it more accessible and affordable. It is the first and only Child Care Benefits platform that enables employers to offer employees access to nearly 200,000 licensed Child Care providers nationwide, providing them the support they need while increasing employee retention, productivity, and ROI
In addition, TOOTRiS integrates seamlessly with existing HRIS and increases Dependent Care FSA utilization by making it easier for parents to access funds to make Child Care more affordable.
What industry problems are we solving with our partnership for HR teams and/or their employees?
Before TOOTRiS, options for employers to provide Child Care benefits were limited at best, cost prohibitive, and imposed heavy HR burden. Now, TOOTRiS allows companies of all sizes to seamlessly incorporate family support into their benefits – at a fraction of the cost of current solutions – with zero HR admin. This allows employers to compete for top talent, recruit and retain a diverse workforce, as well as provide working parents instant access to the most comprehensive selection of options to meet their specific Child Care needs, work schedules, budgets, and geographic location all in real-time.
TOOTRiS:
Provides an immediate net positive ROI by allowing employers to help employees become more engaged and productive while eliminating Child Care as a barrier to equitable advancement.
Makes it simple for parents to find Child Care to fit their family needs and work schedules, and for employers to provide support.
Seamlessly integrates with existing HR management systems with minimal staff time required.
Improves employee retentions (37%-60%), productivity (63%), recruiting (85%), and focus while reducing absenteeism due to Child Care issues.
Allows for greater diversity, equity, and inclusion, career flexibility, work/life balance, and increases employee satisfaction.
What is one thing your company is doing to innovate your product/offering to change the industry?
The Child Care crisis costs families, businesses, and taxpayers $122 billion each year in lost earning, productivity, and revenue. As every economic sector has established technology to meet the digital demands of today, the Child Care industry has been the exception, until now. TOOTRiS' unified technology platform and SaaS-enabled marketplace has revolutionized the Child Care space, a grossly underserved sector primed for innovation and garnering national attention due to its direct impact on our economic recovery and growth.
TOOTRiS was recently recognized by the U.S. Chamber of Commerce with the Dream Big Minority-Owned Business Achievement Award for helping to create a more equitable workforce. This is achieved by partnering with companies to provide Child Care Benefits that make Child Care more accessible and affordable for their employees while seamlessly integrating its platform with existing benefits & funding programs, DCFSAs, etc.
How to Achieve Total Wellbeing Through Employee BenefitsPlanSource's Partner...
Partner of the Week: TempoPay  [rt_reading_time label="Read Time:"...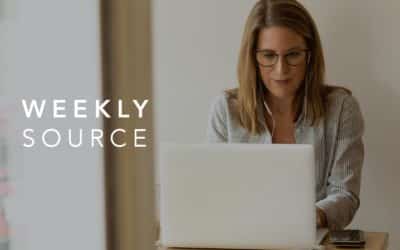 In our recent Weekly Source interview, we spoke with Dani Engelking, VP of Strategic Partnerships at Givinga.