Partner of the Week: Salary Finance
Read Time:
4
minutes
Salary Finance helps bridge financial divides and provides inclusive access to affordable credit and savings tools, all at no cost to the employer. They offer voluntary benefits to help employees handle emergencies, meet financial challenges, and build economic resilience. Salary Finance can help reduce the financial stress of employees struggling to make ends meet, as well as help them build up their savings to protect them from future unexpected financial shocks.
We are excited to announce Salary Finance as our Partner of the Week, where we highlight one of our unique PlanSource Marketplace Partners and the value they bring to the benefits industry. We recently sat down to discuss their unique employee benefits and how they support lifestyle planning within the benefits industry.
What makes your company unique in the benefits space – what key benefits do you provide to employees?
64% of Americans* are living paycheck to paycheck and 42% of people** don't have a savings buffer of at least $1,000. Add rising prices to the mix, and many employees are one major car repair or medical bill away from a difficult financial situation.
Salary Finance offers peace of mind. They provide tools for employees to withstand unforeseen financial shocks and consolidate higher interest debt. Their platform focuses on improving holistic financial wellbeing through access to educational tools, incentivized savings accounts through our partnership with Chime, and personal loans with interest rates as low as 7.9%¹.
Because the personal loans are linked to an employer and repaid via payroll deduction², payments are stress-free.
¹Please Note: Individual fixed rate and maximum loan eligibility may vary based on your creditworthiness and employer.
²Salary deduction payments are not available to employees who work primarily in DC, IN, NH, NJ, NY and WV
What industry problems are we solving with our partnership for HR teams and/or their employees?
As voluntary benefit packages have expanded beyond the basic health insurance and 401(k) offerings, financial wellbeing has grown as a benefits category. Offering financial wellness benefits, like Salary Finance, signals a reverence for holistic employee wellbeing.
Salary Finance helps employees focus on their work and not on the financial stress they may be facing. They also help keep employees from borrowing from their 401(k) plans, which can negatively impact their retirement savings.
What is one thing your company is doing to innovate your product/offering to change the industry?
Following the financial shocks of 2020-2021 and the burden of record inflation this past year, helping employees build (or re-build) emergency savings is a top priority in their mission to improve the overall financial wellness of working Americans.
Salary Finance's latest research has shown that almost 3 in 4 working Americans (72%) have less savings this year compared to a year ago, with almost a third of people having completely drained their savings (29%). They want to elevate employer programs focused on building short-term savings to a critical priority. 40% of employees in this latest research express interest in an emergency savings benefit, prioritizing it over others, including financial education and one-on-one coaching.
How to Achieve Total Wellbeing Through Employee BenefitsPlanSource's Partner...
Partner of the Week: TempoPay  [rt_reading_time label="Read Time:"...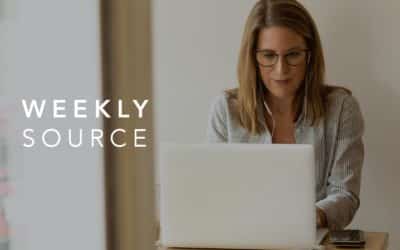 In our recent Weekly Source interview, we spoke with Dani Engelking, VP of Strategic Partnerships at Givinga.