Broker Forum: 10 Marketing Tips For Long-Term Success
Read Time:
6
minutes
Managing existing employer groups, designing benefits plans, negotiating with carriers and technology providers – life for insurance brokers is anything but boring. However, adding new client acquisition onto the already extensive list of 'to-do's' can be a daunting prospect.
That's why we're here to help! PlanSource partners exclusively with insurance brokers to provide the marketing materials and support that you need to succeed.
If you're looking for a few surefire ways to stand out from the crowd, check out these marketing tips for long-term success.
1.) Differentiate Yourself With Strong USP
How are you different than every other insurance and benefits broker in existence? Do you deliver best-in-class service? Do you partner with premier technology providers to deliver efficient and effective benefits management solutions? Are you a negotiation wizard with strong relationships with carriers? Do you offer robust benefits packages with impressive traditional and ancillary offerings? Do you cater to specific industries or specialize in groups of a certain size?
Whatever your differentiator is, make sure this is crystal clear across all of your marketing efforts with a strong unique selling proposition. Employers will likely research and compare several brokerage firms prior to reaching out, so make a strong case right off the bat.
2.) Offer a Mobile-Friendly, Optimized Website
Having a mobile-friendly and well-optimized website is essential for being found in search engines. Not only will this help increase your chances of ranking for high-value search terms, but also provide a much better user experience for broker shoppers. Your website is often your first impression, so providing a clean and concise website will establish credibility, convey professionalism and convert much better than an antiquated experience.
Not sure if your site is mobile-friendly? Try these free tools from Google:
If revamping your website internally isn't feasible, PlanSource partners with brokers to create high-quality, conversion-focused websites. The clean, simple design and intuitive, mobile-friendly interface of our websites will transform your digital web presence into a lean, mean, lead generation machine.
3.) Claim Your Google Local Business Page
Another easy way to be found online? Claim your Google Local Business listing! The process is easy and well worth the effort. By claiming your local listing, your brokerage will be more likely to show up for related searches in your local area. It will also give you the ability to better control what information is readily available, like your website URL, your business hours, etc. and will give searchers on mobile devices an easy 'click to call' option.
4.) Invest In Email Marketing & Automation
Email marketing can be one of the most effective marketing channels, especially when it comes to nurturing prospects through the conversion funnel. Email, when executed well, is extremely cost effective and will provide one of the best ROIs compared to other marketing channels. So, what do you need to do to make it work? Invest in an easy to use marketing automation platform. This could be something as simple as MailChimp, which is extremely user-friendly, or something more sophisticated that is baked into a full CRM platform (like Pardot with SalesForce).  You'll want to be sure your lists are segmented, that you are sending meaningful messages, and that you are A/B testing your headlines to increase your click-through rate.
5.) Network
There's nothing like putting in a little face time with existing and potential clients to help build and foster relationships. Word of mouth is still one of the most effective forms of marketing, so carving out time to attend networking events and industry conferences is well worth the investments. Your local chamber of commerce is a great place to get started, as most chambers host several events per month to connect local business persons. Additionally, look for local chapters of industry organizations like United Benefit Advisors, Benefit Advisors Network and more.
6.) Establish Credibility By Guest Blogging
Establish further credibility and generate awareness for your firm by guest blogging. This will position you as a subject matter authority and generate traffic (and leads) for your website. Wondering how to get started? Research websites in your vertical and sites for HR professionals and look for 'guest blog' opportunities. You can also connect with and reach out to contributors or editors via Twitter or LinkedIn. And, you can reciprocate this practice and gather fresh, new content for your site by inviting others to post on your behalf.
7.) Offer Free Tools & Resources
Balance your outbound sales efforts by being a true advisor. Take a step back from the aggressive sales tactics and focus some of your efforts on providing free resources and tools for your prospects. This could be helpful tips and best practices provided via a blog, white papers and research studies, webinars, a handy calculator or even a podcast. (Check out our dependent verification savings calculator as an example!)
8.) Manage Online Reputation & Encourage Reviews
What shows up when you Google your brand? Hopefully, your own website is the top result, but what else is on the page? Your social media channels? Guest posts that you or your employees have published on other websites? Lower level pages on your site, like the 'about us' page or 'contact us' page? A link to your Glassdoor listing? What about your Google Local Business page? Most of these potential results have one thing in common – reviews. Unfortunately, those little stars you see on search results pages can make or break the initial perception of your brokerage, so having a positive review profile is crucial. If your reviews are less than ideal, launch a campaign to solicit more positive reviews and take the time to read existing reviews to fix any potential service problems.
9.) Experiment With Paid Advertising
There is no one-size-fits-all solution for paid advertising. The best way to find your sweet spot? Start testing! Google AdWords is a natural place to start. The self-service ad platform is highly sophisticated in terms of how granular or broad you want to be with your efforts. We recommend starting small with a few brand-related and non-brand related campaigns that are geo-targeted to your top performing markets. Keep in mind that the options are almost endless and campaigns exist to support almost any goal – awareness, consideration and purchase. And, Google isn't the only paid advertising platform to consider. Industry websites, as well as social media platforms, also offer flexible and affordable advertising options to help you ramp up your lead gen efforts. Here's an example of a paid search ad through Google.
If this sounds a little overwhelming, don't worry. Contact us below to learn more about the PlanSource broker partnership and how we can help you manage your efforts.
10.) Get Social Savvy
Contrary to popular belief, social media can be used for more than posting cute kid pics and tagging friends in memes. These communication channels can be the perfect place to connect with current and future clients. Be sure that your pages are claimed across the most popular business channels (Facebook, Twitter and LinkedIn) and that you are sharing relevant content throughout the week. And remember, people don't get on social media to be sold, so focus your efforts on sharing industry articles, helpful tips, client wins and other fun, engaging content. See more about social media best practices. 
Need A Helping Hand?
We all do, sometimes. PlanSource partners exclusively with brokers to help drive demand and leads through top performing channels. Contact us below to explore partnering with PlanSource.
How to Achieve Total Wellbeing Through Employee BenefitsPlanSource's Partner...
Partner of the Week: TempoPay  [rt_reading_time label="Read Time:"...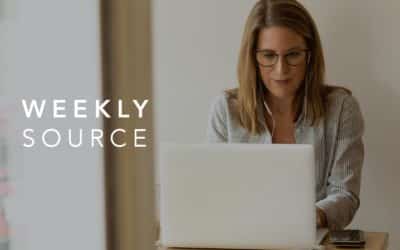 In our recent Weekly Source interview, we spoke with Dani Engelking, VP of Strategic Partnerships at Givinga.